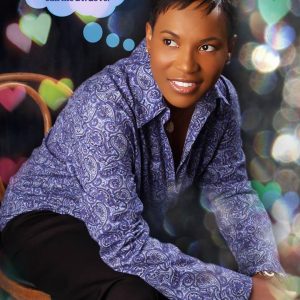 Dr. Tammé Shinshuri
Dr. Shinshuri is the living embodiment of the principles she brings to the world, which is to live as an expression of unconditional love and to be in direct deliberate action about her life purpose. Her goal is to create with real intention each day through her commitment to live and be in philanthropic service for the expansion and evolution of humanity through educational empowerment.
Dr. Shinshuri is a Business Philanthropist devoted to human evolution. Her vision and mission is to ensure that more people, through authentic living and vocational and leadership development, are able to live empowered by eliminating the social, economic, and educational barriers as well as the personal excuses that can get in the way of their human evolution and personal prosperity.
Her first book Super Conscious Model for Living was published in 2011 to support the Personal Transformation Leadership program at Oracles of Truth Academy. Her newest book Expressions of Unconditional Love and Music CD first published in 2016 is subject matter text for the RITMO Experience program.
Dr. Shinshuri lives in Sacramento, California where she continues to live out her life purpose as a prolific writer, Business Philanthropist, producer, and speaker.
Invite Dr. Shinshuri to Speak or Perform
Dr. Shinshuri is working on several books. She is committed to your success! As a prolific writer in the development of educational curricula, social media learning experiences, articles, blogs, and many other evolving life learning experiences; she has turned her attention inward to write down her soul in an ever-changing, expansive, and exciting new way. She has a list of literary works in her coffers including:
My Journey to Oneness 

Business Philanthropy: An Entrepreneur's Handbook

Mental Agility: Master Creating Anything Rapidly
It's my duty to be a constant inspiration to you. It's the only way to really manifest a world that is continually transforming and fully awakening into our greatest possibility of ourselves every moment of each new day. It's the only way for a person to change his or her life situation and circumstances and emerge as inspirational, authentic, and exemplary leaders in our world. ~Dr. Shinshuri
Dr. Shinshuri holds an Ed.D. in Educational Leadership, Master of Education in Instructional Technology, and Bachelor of Science in Mechanical Engineering and has more than twenty years experience in new media, education, instructional technology, information technology, and engineering fields. She has a strong research background with a focus in personal leadership and vocational skills development, business philanthropy, learning technology, performance management technologies, and research-based performance assessment methodologies.
She created the Personal Transformation and Business Philanthropy leadership programs to demonstrate the simplicity, feasibility, and practicality of being effective agents for change.  The goal is to assist more entrepreneurs and philanthropists with developing and using information and knowledge to unleash their greatest potential, attain their life purpose, and manifest success in all spheres of their life, while being of selfless service in the community.
It's not about me. It's about you. When you remember who you are and why you are here. You will realize it's not about you either. It's about us. Live more than for yourself. Be of selfless service. ~Dr. Shinshuri
From business philanthropist to producer, Dr. Shinshuri demonstrates integrated leadership talents and abilities that blend horizontal and vertical competencies across multiple disciplinary content domains. As an exemplary role model for holistic, scholastic excellence, she demonstrates that anything is possible when we focus on moving beyond the limited borders that we have set for ourselves. Dr. Shinshuri hosts several talk shows on OracleRadio, OracleTV, 1MusicNetwork, and 1TalkNetwork.
Such phrases as, "I can't do it" and "that is impossible" are demobilizing and debilitating inhibitors to your greatness. You are an integrated being with multiple talents and skills. Balance is the key to integrated professional development. Balance beyond the silos of a specialized profession requires a person's willingness to embrace new approaches to human potential and capability, personal development and mastery, and talent management. Set no limits! Break all the rules!
I've often been asked how do you do it? How do you accomplish so much with so little time in a given day? It's very simple. I live in the No Excuse Zone and live empowered! ~Dr. Shinshuri
Energetic, dynamic, animated, insightful, funny, truthful, passionate, committed, provocative, and non-stop action. These are a few of the adjectives that come to mind when Dr. Shinshuri speaks. The messages of ancient wisdom are alive and well today as they were at the start of the universe. Connect, tune in, and turn on your vibration to higher frequencies and unleash your greatest potential.
Get your dose of Dr. Shinshuri, as she lights up the stage, podium, lecturn, airwaves, or cyberwaves. She has a quick witted spirit and compassionate heart. Her words are musical notes at higher harmonic frequencies. Are you connected and tuned in to this level of frequency?
Do you know why you are here? Do you know what expression you chose to manifest in this life? Focus on understanding the choice you made and then be vigilant and resonant in your expression. ~Dr. Shinshuri
INNOVATIVE PROJECTS
ARTIST PROFILES & AWARDS
"It was great to experience and see someone actually doing what they are teaching. Well done!"

BP Leadership Seminar

"The enthusiasm, information sharing, and partnership displayed made for an impressive learning experience."

BP Leadership Seminar

 "Dr. Shinshuri's energy and passion was phenomenal. The you can do it too approach was fantastic."

BP Leadership Seminar

"The concept of invoking thought provoking discussion on where you are in your being simply is innovative. It is a personal challenge to all to get involved, realize your potential through rich discussions, and be informed. What an excellent platform to learn, be all-inclusive in higher order thinking and project ideas that are meaningful."

Maryland

"The energy­, pace, passion, and knowledge was exceptional."

BP Leadership Seminar

"I had wanted to make personal changes but I just couldn't figure out by myself. The six expressions of unconditional love provided me alternative directions to lead me in my life path. It suggested things, which could enhance what I already do in my daily life. It provided me strength again when I had been down."

California

"Shinshuri provides the tools by asking us the questions that we need to be asking ourselves, that is to say, if we are to consider ourselves truth seekers with the intent to be authentic at all. She lights a fire that is nothing less than nourishment for the soul and an immense opportunity to grow."

California