Expressions of Unconditional Love Book and CD
---
The Book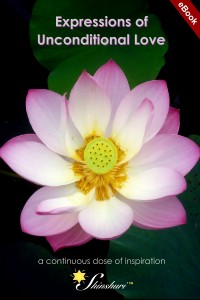 This book provides guidance and direction to begin to unlock your innate powers to heal your self and break free of the shackles of the EGO. It will also assist you in moving forward on your path of personal transformation as you begin to open up to allow and receive the wisdom of your inner I AM presence.
This journey is challenging, but the effort you make to liberate your soul will lead you to greater self awareness and power to heal your self, which will empower you to be an inspiration in the lives of others.
The book is available in two formats: print and eBook. When you sign up for my newsletter you will receive a free copy of the eBook. The eBook can be downloaded to your iPad, iPhone, iPod, or smart phone. The Kindle version will be available on Amazon soon so you can add it to your Kindle Reader.
The print version is pocket size and can be taken with you wherever you go so you can get your daily dose of inspiration if you need it. Pre-order the printed version for only $9.95 regularly $14.95 and I will send you the download link when the book arrives from the publisher.
The Companion CD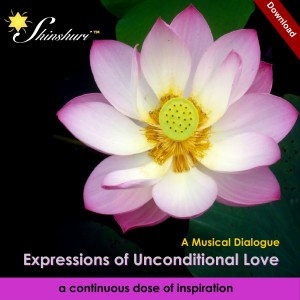 This is a companion CD to the Expressions of Unconditional Love book. In this CD, Shinshuri leads you through an interactive musical experience with dialogue and commentary. Use this CD along with the book to help you awaken your latent super powers and step into your greatness!
Pre-Order the Companion CD Expressions of Unconditional Love: A Musical Dialogue for only $4.99 regularly $9.99 and I will send you the download link when the CD is ready for release.
No Excuse Zone
Live in the No Excuse Zone
Remember Who You Are
Recognizing Meditation
A Letter to Mom
Surrendering Meditation
Fully Open Your Heart and Connect
Accepting Meditation
Empowerment Zone
Play in the Empowerment Zone
Listen, Hear, and Follow Directions
Listening Meditation
Exemplary Leadership Through Selfless Service
Transforming Meditation
Live Authentically Everyday
Accepting Meditation