Free 30-days
---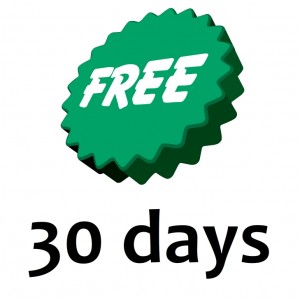 Promote your brand on Shinshuri.com and across our media programs free. When you join Shinshuri.com, you will receive free advertisement on our website, Oracle Radio, and Oracle TV platforms.
When You Join
Join Shinshuri.com to become a member. When you join you will receive 30-days of advertisements for your brand, product, or service absolutely free! Yep that's right. No tricks. No gimmicks.
Simply sign up to be a member. In three easy steps, you can start promoting your brand and drive traffic to your website.
Sign up! for one of our coaching or membership packages
Complete the Free 30-days Form below to request your free trial
Submit promotional banners and media to us using our online form and we will display your banner in our ad zones throughout the promotional period and run your ad during our live radio and tv shows each time we air
Restrictions:
You must be a registered member of Shinshuri.com to receive your free 30-days of brand promotions
You may participate in this promotion once
You must submit your banner ad and media to us. Use our Promoter Media Kit Requirements Checklist as a guide to format your promotions
Banner ad promotions may be uploaded using the form below. Be sure to include your name, brand name, and company name in the file name followed by a number (e.g. 01 or 02) for each file you submit
If you need to submit more than one file complete the form for each file you need to send. You may submit up to two files
NOTE: Audio and video files must be uploaded using our cloud service. If you plan to run promotions using these file types send an email to free30dayspromo@shinshuri.com and we will provide you with a secure method to submit your files directly to us.
[si-contact-form form='3′]
When You Refer a Friend
Refer a friend and receive an additional 30-days of free advertisements, when your friend joins and tells us that you referred them. You will received another 30-days free on Shinshuri.com and in our media platforms whenever we air live shows.
Restrictions:
You must be a registered member of Shinshuri.com to receive an additional 30-days
You can refer as many friends as you like. We will use only the first friend to sign up from your referral list
You may participate in this promotion once